Jessica's Garden and Resurrection Garden are special places on our church property where we honor and remember all of God's children who were called home before their parents.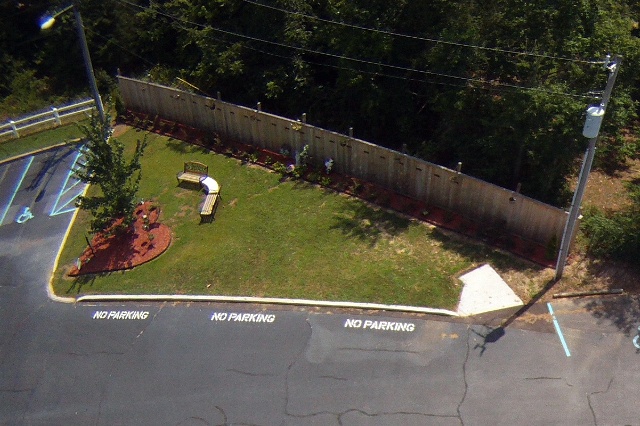 After acquiring the property next door we respectfully removed each child's name from the redwood fence and carefully placed them in the newly built Resurrection Garden at the end of the Resurrection Walk that begins in Jessica's Garden. The walkway is lined with all 14 Stations of the Cross. Stop by for a visit!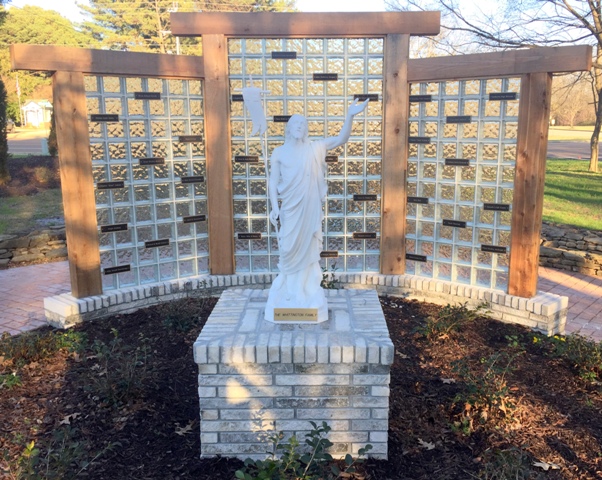 Visit the new walkway, Stations of the Cross and the Resurrection Garden by watching the video below.
To honor a child please DOWNLOAD THIS FORM
and bring it by or mail it to the parish office.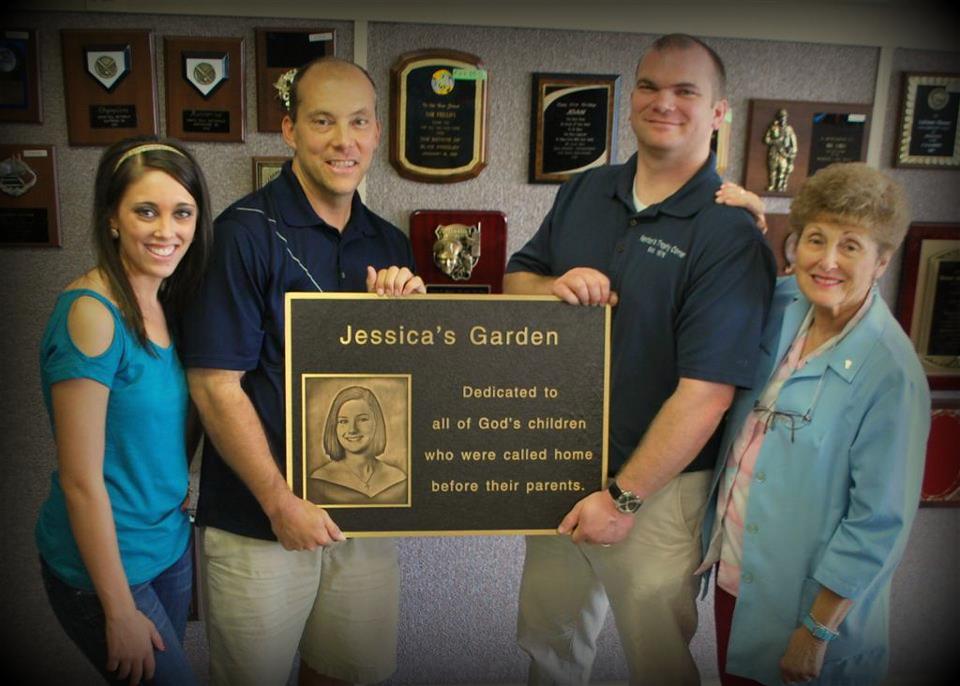 Thanks to Newton's Trophy Corner for their donation of the bronze entrance plaque
---
Recent "Jessica's Garden" news:
Article in the DESOTO-TIMES-TRIBUNE
Article in THE COMMERCIAL APPEAL
---

Thanks to Landscape Services Group for their donation of the shrubs along the fence line.
The redwood fence along the back of the garden has bronze plaques with the names of these most precious children who now look down upon us from God's loving arms.

If you have a child whose name you would like to add to the wall and be a part of "Jessica's Garden" please download this form and bring it by the parish office.

If you are interested in donating to the "Jessica's Garden Fund" please stop by the parish office and drop off your donations. You can also mail your donation to :

Queen of Peace Catholic Church

8455 Germantown Road

Olive Branch, MS. 38654

Attn: "Jessica's Garden"

All donations are used to offset the cost of maintenance to the garden and assist any family in need the cost of the bronze plaques with their child's names on

it.

For more information about "Jessica's Garden" please contact Leonard Temple via email: leonard@leonardtemple.com Phone: 901-606-1959
26 Children are currently memorialized in Jessica's Garden
Click on the individual plaque to see it full size
| | | | |
| --- | --- | --- | --- |
| Jessica | Anne | Angela | Stacey |
| | | | |
| --- | --- | --- | --- |
| John | Seth | Jakob | Howard & Harold |
| | | | |
| --- | --- | --- | --- |
| Daniel | Chad | Katherine | Anthony |
| | | | |
| --- | --- | --- | --- |
| Dianna | Martin | "Baby" | Tyrone |
| | | | |
| --- | --- | --- | --- |
| Sarah | Scott & Jack | Gail | Diane |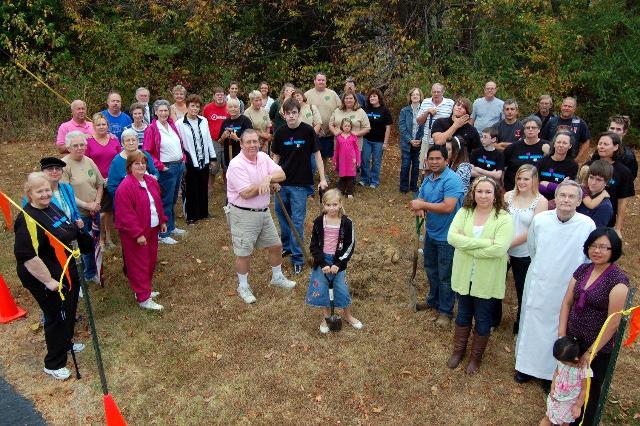 Groundbreaking Ceremony October 24th, 2010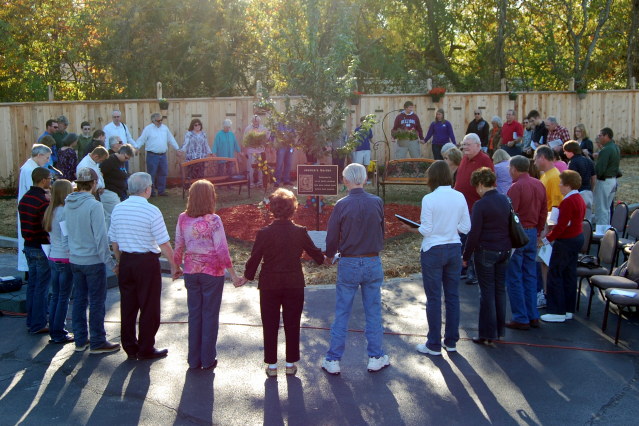 Dedication Service October 22, 2011