!bgsound src="../leonard/music/wanted.mid" loop="1"> <!bgsound src="music/danger.mid" loop="-1"> <!bgsound src="music/alivekik.mid" loop="-1"> <!bgsound src="music/brokenw.mid" loop="-1"> <!bgsound src="music/jump.mid" loop="-1"> <!bgsound src="music/longfellow_serenade.mid" loop="-1"> <!bgsound src="music/rulewrld.mid" loop="-1"> <!bgsound src="music/sldghamr.mid" loop="-1"> <!bgsound src="music/tainted.mid" loop="-1"> <!bgsound src="rockytop.mid" loop="-1">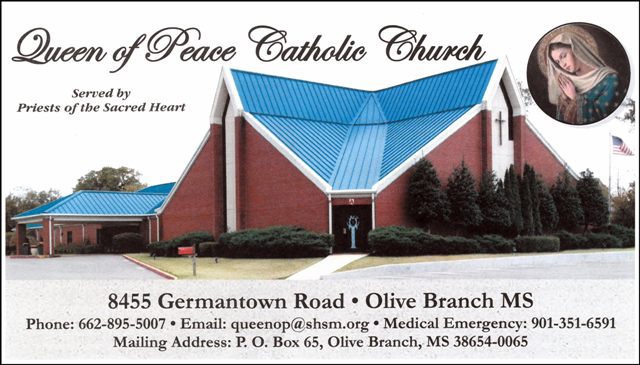 OUR PARISH MISSION STATEMENT
We, the members of Queen of Peace Catholic Church, a people of diverse backgrounds, have come together with our Bishop and our Priest as a faith community to profess a common belief in the Good News of Jesus Christ.

As members of Queen of Peace, we endeavor to love one another as Christ loves us. We strive to manifest this love in our daily lives through our prayers, in our songs, and in our spiritual and corporal works of love. We are called as individuals and as a faith community by God to use our many talents and strengths to worship God Our Father, His Son, Our Lord Jesus Christ, and to give honor and praise to His Mother, the Blessed Virgin Mary.

We, as members of Queen of Peace, hope to inspire others in our worship and acts of love. Together, we strive to be kind and understanding, loving and caring, forgiving and accepting just as Our Lord is towards us.

It is our hope that the family of Queen of Peace manifests the love of our God and of our fellow human beings through our commitment to…

Lastly, together we strive to be peacemakers, expressing our love to all whom we meet so that they will know we are all members of the same spiritual family.

We are the family of Queen of Peace Catholic Church, Olive Branch, Mississippi.