!bgsound src="../leonard/music/wanted.mid" loop="1"> <!bgsound src="music/danger.mid" loop="-1"> <!bgsound src="music/alivekik.mid" loop="-1"> <!bgsound src="music/brokenw.mid" loop="-1"> <!bgsound src="music/jump.mid" loop="-1"> <!bgsound src="music/longfellow_serenade.mid" loop="-1"> <!bgsound src="music/rulewrld.mid" loop="-1"> <!bgsound src="music/sldghamr.mid" loop="-1"> <!bgsound src="music/tainted.mid" loop="-1"> <!bgsound src="rockytop.mid" loop="-1">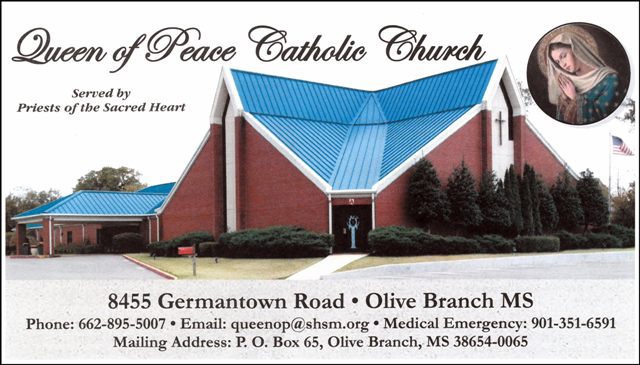 It is with a very heavy heart that we announce
the passing of our dear Pastor Fr. John E. Young, S.C.J.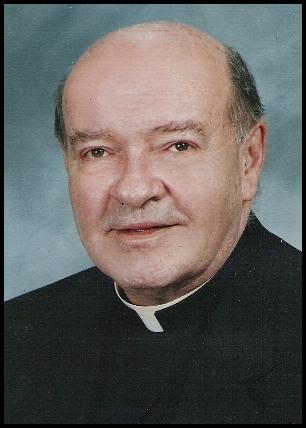 Dec. 9th, 1939 - October 17th, 2005

Fr. John passed from our hands into the hands of God
on October 17 at 11:32pm CST. Fr. John leaves
behind his brother Ray Young and an entire world
of friends who will miss him dearly.
From the US Province Priests of the Sacred Heart:

"Fr. John Young, S.C.J., the pastor of Queen of Peace Parish in Olive Branch, who had been treated during the past several months for a brain tumor, died late Monday evening, October 17, in Milwaukee Wisconsin.

Born in Coshocton, Ohio in 1939, Fr. John served a stint in the U.S. Air Force before pursuing his vocation with the Priests of the Sacred Heart. He was professed in 1972, made his final profession a year later and was ordained to the priesthood in 1974. He had been a part of the province's adult vocation program in Victorville, Calif.

Following his ordination, Fr. Young worked for a year at Divine Heart Seminary in Donaldson, Ind. He continued in formation ministry at Sacred Heart Seminary in Victorville, where he also did pastoral work at George Air Force Base.

In 1978 he moved to Mississippi, where he was pastor of Sacred Heart parish in Walls. During this time he continued with formation ministry by serving on the province formation committee. In 1981, he
returned to Victorville and did vocation and retreat ministry for two years. In 1983, he was named pastor of St. Matthew's parish in Corona, Calif.

After several years in California, Fr. Young was back in Mississippi, where he became pastor of St. James parish in Corinth. Since 1993,he had been pastor of Queen of Peace parish in Olive Branch. He took a leave from that assignment in June for treatment of the tumor.

In recent weeks, Fr. John had been living at a rehabilitation facility near Sacred Heart Monastery and the Villa Maria Community. Several SCJs had the opportunity to visit with him over the weekend and said that he was doing well. However, yesterday morning, Fr. John had what has been described as a "cardiac episode." He had trouble breathing and his heart rate was erratic. Paramedics were called and he was taken to St. Luke's Hospital in Milwaukee. There, he was placed in ICU. Although he continued to have "episodes," his last hours were said to be peaceful. He died at 11:32 p.m."

CLICK HERE to post your remembrances of Fr. John.

CLICK HERE to read the posted remembrances.

We will collect these and send them to his brother Raymond
and post them here if you wish.

The Funeral Mass Was held in Hales Corners, Wisconsin:
The wake for Father John was Oct 22nd and the funeral was held on Oct 23rd with internment at the Sacred Heart Monastery in Hales Corners, Wisconsin .

Click here to continue on to QOPCC.com